Posts for: December, 2017
By Haslet Family Dentistry
December 21, 2017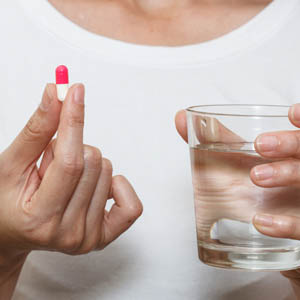 Dental implants are considered today's premier method for restoring missing teeth. Obtaining an implant, though, is often a long process and the implants themselves must be surgically placed within the jaw bone. Nothing to worry about, though: implant surgery is a minor to moderate procedure akin to a surgical tooth extraction.
Still like any surgery, this procedure does involve cutting into the soft tissues of the gums and could allow oral bacteria to enter the bloodstream. While most bacteria in the mouth are harmless (and even beneficial) a few strains can cause disease. For some people, especially those with certain heart conditions or joint replacements, this could potentially cause serious issues in other parts of their body that might be highly susceptible to infection.
To guard against this, it's been a long-standing practice in dentistry to prescribe antibiotics to certain high risk patients before a procedure. Although this departs from the normal use of antibiotics for already occurring infections, due to the circumstances this has been deemed an acceptable measure to prevent disease.
In the past, the categories of patients for which preventive antibiotics were appropriate had been more extensive. In recent years, though, both the American Dental Association and the American Heart Association have adjusted their recommendations. Today, your dental provider may recommend antibiotic pre-treatment if you have a prosthetic (artificial) heart valve, a history of infective endocarditis (inflammation of the inner linings of the heart), a heart transplant or certain congenital heart conditions.
While physicians may still recommend premedication with antibiotics for patients with joint replacements, it's not as blanket a standard as it might once have been. It's now only recommended for certain cases, such as patients who've received a prosthetic joint within the last two years.
There's still an ongoing debate about the effectiveness of antibiotic pre-medication. However, there's evidence medicating before procedures with antibiotics can be beneficial in avoiding infection. If you fall into one of the categories just mentioned or are concerned about infection, feel free to discuss with your dentist if using antibiotics before your implant surgery is wise move for you.
If you would like more information on antibiotic treatment before oral surgery, please contact us or schedule an appointment for a consultation. You can also learn more about this topic by reading the Dear Doctor magazine article "Implants & Antibiotics: Lowering Risk of Implant Failure."
By Haslet Family Dentistry
December 06, 2017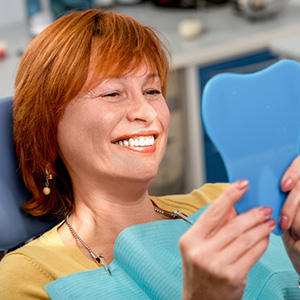 Facing extensive dental treatment can be stressful—and even more so when you realize what it will cost. It's a hard fact of life, but some dental work can be expensive.
The good news, though, is that it's possible to keep your costs at a manageable level, even with limited finances. And your best first step is to become proactive with dental care now, before problems appear or get worse.
There are good reasons for making room in your budget for regular dental cleanings and checkups: for one, dental cleanings coupled with your own daily hygiene help keep bacterial plaque, the main cause of dental disease, from causing gum disease or damage to the tooth surfaces. And seeing us regularly makes it more likely we'll detect a problem before it inflicts too much harm.
Regular visits are also important for establishing a relationship with us. As we become more familiar with you and your own individual risk factors for dental problems, we can then develop a treatment strategy to minimize those risks or take action to decrease their impact.
The latter point has direct bearing on the financial side of your care. It's tempting to postpone a recommended treatment for a mild to moderate issue because of the expense. But receiving treatment now could save you from major expense later.
Perhaps, though, you're actually facing that major expense now and the full weight of what it will cost is bearing down. Even in this situation, you may actually find there are less expensive ways to deal with the problem, at least temporarily until you can afford a more permanent solution.
For example, if you've lost a tooth or have had it extracted, you may be able to opt for a partial denture or similar less costly restoration—at least for the time being. Eventually, when you're prepared financially, you can replace it with a dental implant or another permanent restoration. In the meantime, you're able to regain a reasonable level of dental health.
The key is to invest in your teeth and gums now whatever their state of health. The efforts you make today could save you from a greater health and financial burden tomorrow.
If you would like more information on managing your dental care and its costs, please contact us or schedule an appointment for a consultation.